Image
CEE461L, CEE561L, ENV542L Environmental Aquatic Chemistry (fall)
Course bulletin description: Principles of chemical equilibria and kinetics applied to quantitative chemical description of natural and engineered aquatic systems. Topics include acid/base equilibrium, the carbonate system, metal complexation, oxidation/reduction reactions, precipitation/dissolution of minerals, and surface adsorption.
Image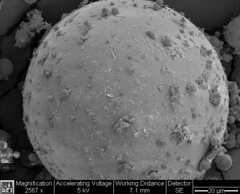 CEE/ENV 666 Aquatic Geochemistry (spring)
Course bulletin description:Geochemistry of the water-solid interface of soils and particles in environmental systems. Topics will cover the chemical composition of soils, geochemical speciation, mineral weathering and stability, sorption and ion exchange, soil redox processes, and chemical kinetical at environmental surfaces.